Yesterday, my first ever nephew was officially 6 months old. I was there to take some of his very first photos in the hospital....
...and a few weeks later to take his official newborn photos.
Last weekend, his momma and I took him out to the beach *for his first time* to take his 6 month photos.
"Go confidently in the direction of your dreams. Live the life you've imagined."
This is my wish for you, little man!
*****************************************************************************************************************************


I want to take a quick minute to introduce my new sponsors from the last week. I can't begin to explain how much my sponsors mean to me...I love getting to know fellow bloggers a little bit more personally.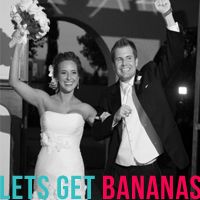 Ashley @ Let's Get Bananas
Ashley is a Texas-girl who blogs about recipes, does occasional product reviews, and shares about her everyday life. She recently took a trip of Europe and posted some AMAZING photos which made me extremely jealous. Make sure you stop by
Let's Get Bananas
and see what she is sharing this week.
Hayley @ A Beautiful Exchange
I found Hayley at With Love, Rachel - who we were both sponsoring - and am so glad I did! She's a young momma who loves Target, her little family, sweets, and chick flicks. But really, she had me at Target. A couple of her more recent posts that I just love include one about
the beach
and another featuring her
new organizer
- I need to follow her lead and get organized!

Holly @ Back Home Again
Holly and I share a love for photography. She started blogging to share her family's life with extended family and friends that did not live close, and continues to share various aspects of life. She recently wrote about
canning salsa
. I have been wanting to try my hand at canning but thought you needed some equipment. Holly's method has inspired me to actually try it, though!
Please, please, please take a few minutes to go visit these wonderful ladies. I am so grateful that they have chosen to sponsor My Mind's Lens!